I have seen a lot of posts on social networks about how metal detecting is a socially-isolating activity – and that's certainly true! Unless you make a point to hunt with friends, it's something you can go do all on your own.
I detect by myself unless I'm giving lessons or have some friends who want to come with me. I go out almost every day unless the weather is too crazy or I need a break. It's great exercise, and stress relief from work.
Since COVID-19 was declared a pandemic by the WHO (World Health Organization) on March 11, 2020, some things in Miami have changed dramatically and others have seemed to remain kinda normal. As you may have recently seen on the news, there are some Spring Breakers who have been ignoring the advice to distance themselves socially.
Here's a video posted by a cool account @Wavy_Boats that posts videos of boats making their way through the Haulover Inlet. They noticed how these particular people were clearly not keeping their distance either.
View this post on Instagram
This is a photo from Sunday, March 15 of a public beach in Miami and it looks like a normal Sunday – maybe even a little more than a normal Sunday. Not much evidence of social distancing there!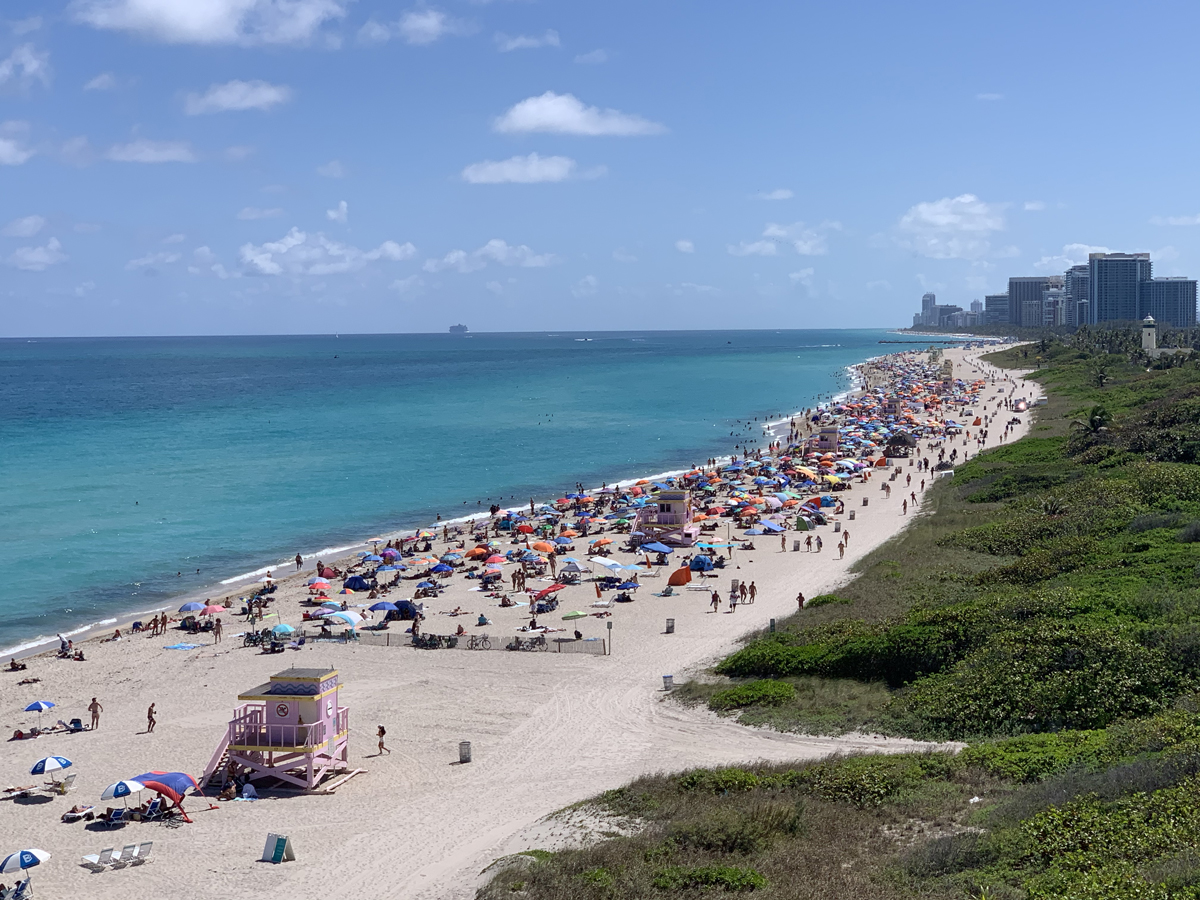 I decided to track the beach attendance throughout this week and have seen a steady decline and a little more evidence of distancing.
3/17/2020 – Fewer people, but still a large group of regulars.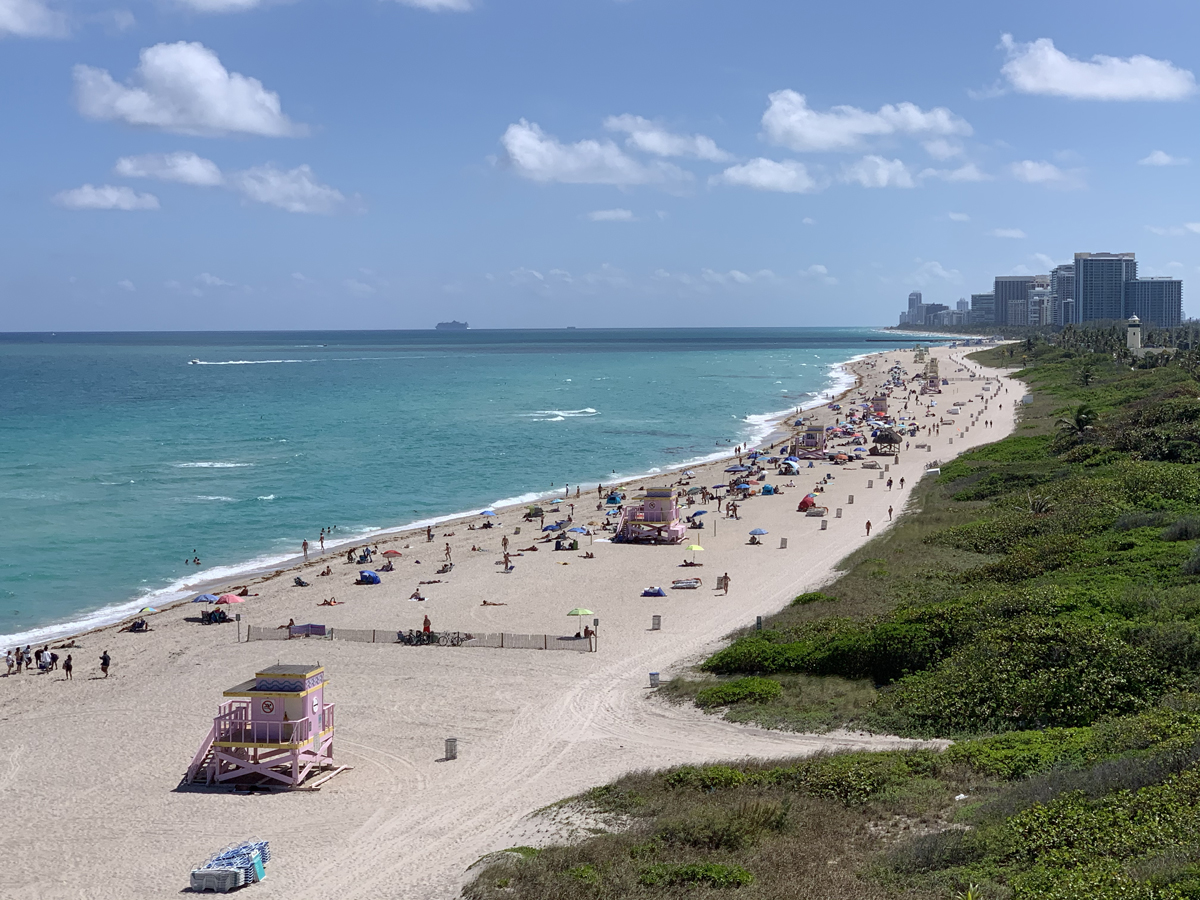 3/18/2020 – More space again, but still looking like a weekday.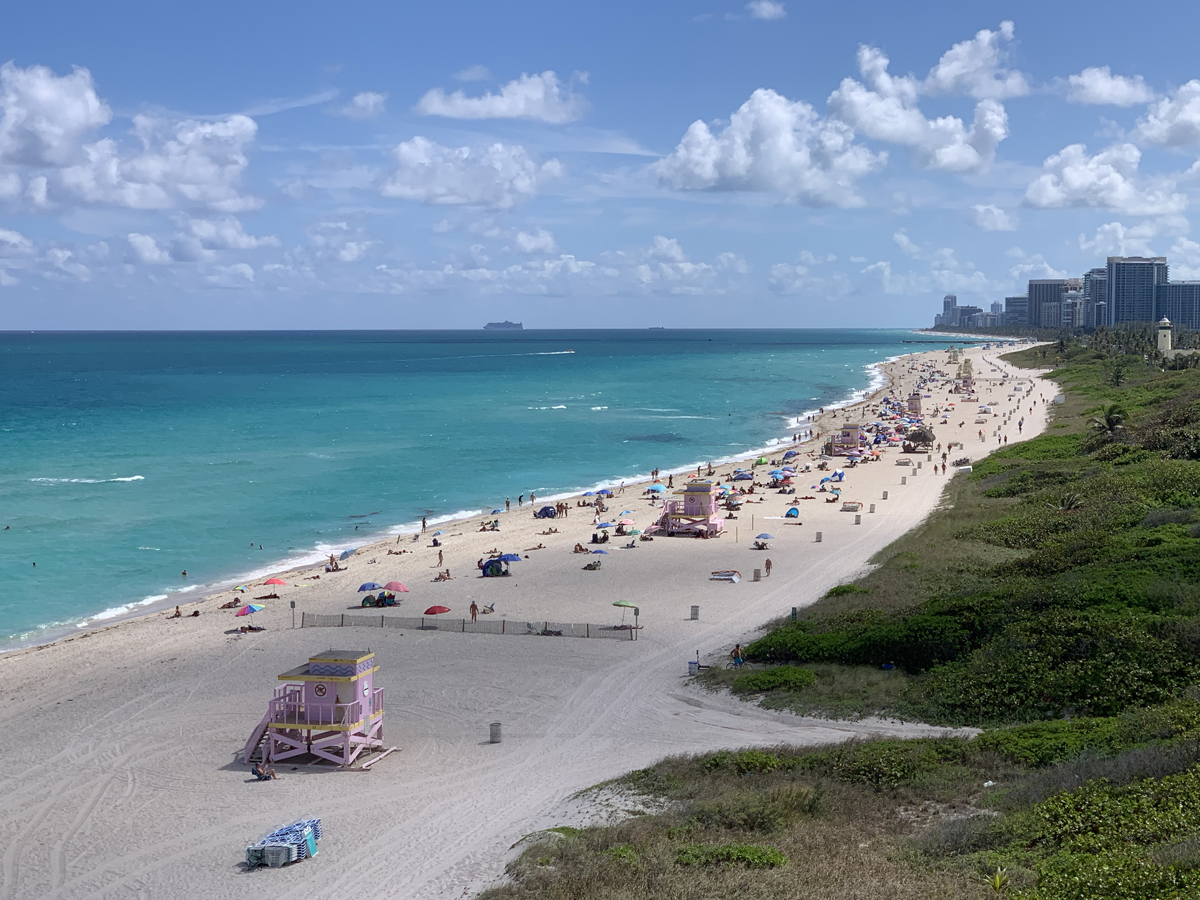 And then today…March 19, 2020…Miami-Dade has shut down beaches and parks. Story from the Miami Herald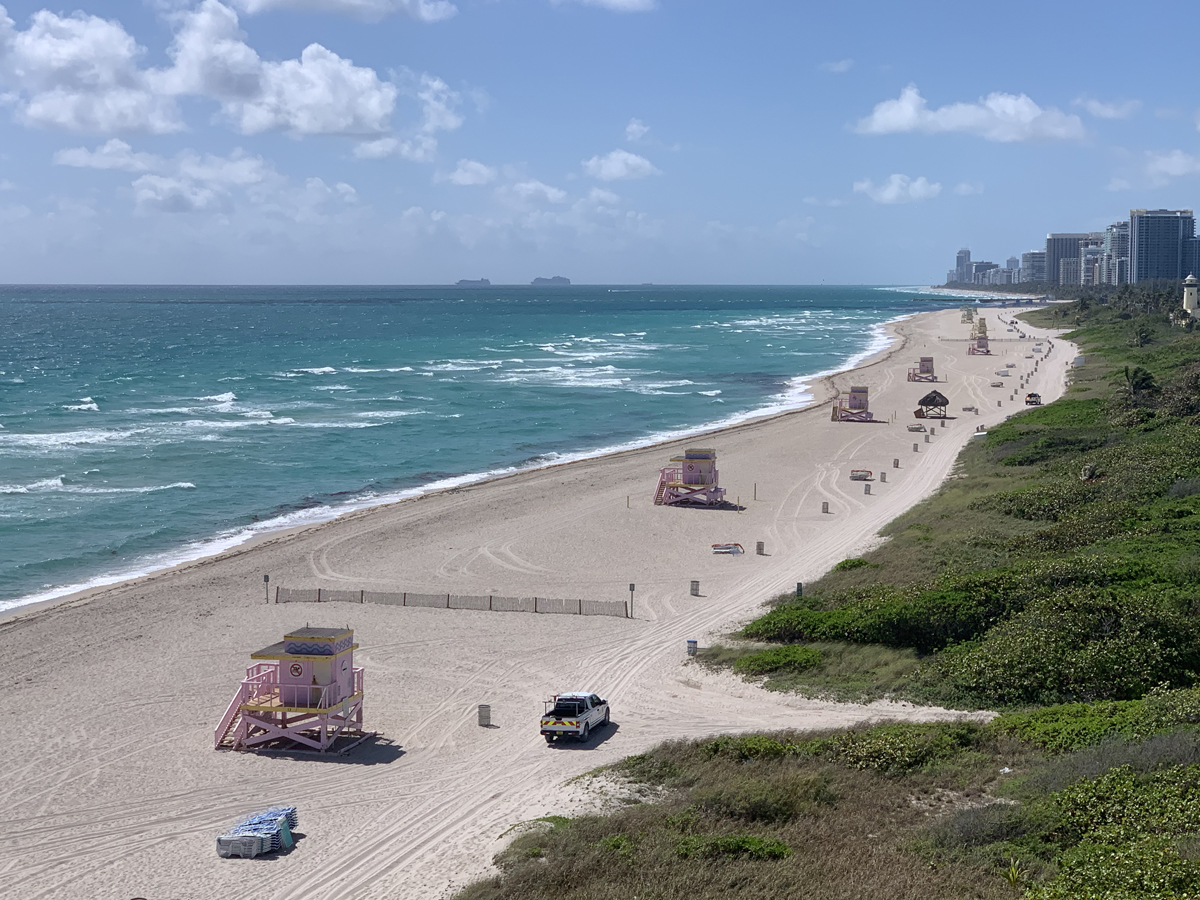 I saw the Miami-Dade trucks and employees waving at runners on the beach path to turn around. More trucks have arrived and they are watching the entrances. The beach is empty today.
You should also look at each photo again and notice there are always one or two cruise ships in the background. That's not a coincidence…those ships have been hanging out there for days just moving slightly. I don't have much information about them yet, but I know one of them is the MSC Meraviglia which may be empty now after some controversial decisions to let passengers leave without screenings. (Story from Miami Herald)
As we go through the next hours, days, weeks and…months? I will continue to share my thoughts and stories from Miami and hope that the measures we are taking will help prevent additional deaths. I also see this as a moment where some important things will change for the world when it comes to health care, cleanliness practices, and supporting the people who are currently working hard to care for others.
Update: 3/19/2020
All beaches including public and private under the jurisdiction of Miami-Dade county are closed. This now includes my "backyard" and means I'm not sure if I can go out for a walk on the private portion of the beach. I will have to learn more as information is provided by my local government.