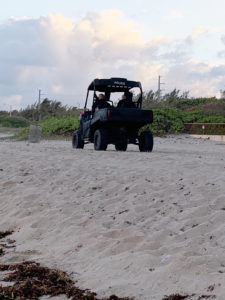 Last night I went on the beach by myself to get exercise and end of day detecting as I normally do. The rules up to that point were groups no less than 10, and I'm always by myself at a large distance from others. But it wasn't long before the police cart came by to tell me the beach is simply closed. Walking, running, any individual activity is just off limits.
It really hit me hard. I have taken this situation seriously and haven't been traveling or around other people since Saturday, March 15. Prior to that, I avoided people and remained at the safe distance. But I have been able to leave my small condo building without seeing other people and detect until that moment.
I won't be one of the people who ignore orders. I won't represent the metal detecting community in a negative way. Much like the many runners and bike riders who are now missing the long beach path and park biking path, I'm now doing absolutely everything I can to stay away from others.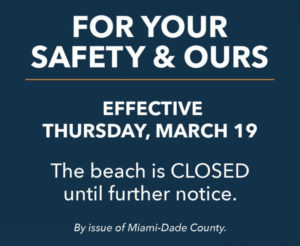 Today, borders are closing, some states like California have taken extreme measures to keep everyone inside. I hope we are able to curb the spread so that these efforts weren't too little too late. I see other social networks where there are conspiracy theories flying around like crazy. People are complaining or saying they don't think this is necessary.
I guess they need to understand that it's necessary because we just don't know.
I definitely feel the stress. It seems the U.S. President is constantly making things a bit worse by continuing to point fingers at the media, while the health experts have to correct him one moment later. It's not making us normal people feel any better or any more comfortable that they know what to do.
I'm worried that it will get worse because so many people will be more concerned about their personal needs than the needs of all. So I'm staying home. I'll do more coin research or organize my old finds. I'll play with my digital microscope and do some of the things I've had on my list for years. I can be flexible and find a new way to relieve stress while doing my small part to contribute positively to this situation.
I'd like to host a "Show and Tell" webinar with other detectorists out there to share what we've found! Would you attend?! Send me an email and let me know if this is something you'd like to do while we're unable to get out like normal.