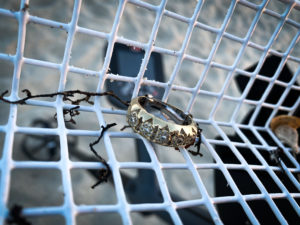 A beachgoer in Miami Florida contacted me early morning on May 12, 2021 to recover a diamond ring lost the night before. She was a wreck searching for the ring and couldn't sleep. Fortunately, she kept track of her position on the beach and we met before sunrise on Haulover Beach in Miami, Florida, USA.
It was a quick search in the dry sand near the tide line and within about 15 minutes, the ring was found and returned to the owner just as the sun broke through the clouds at the horizon.
Beautiful morning and a great way to start the day for this young lady who thought fast, did a web search and found theringfinders.com!